Twinkle Sprinkle
Regular price

$49

Sale price

$39
Introducting Twinkle Sprinkle - our new pigmented fountain pen ink additive designed to add an enchanting luster to your Birmingham Pen Company inks. Infuse your writings with a twinkling sparkle that brings your words to life, making every stroke expression of your creativity.
This 100mL volume of shimmering innovation comes in a convenient glass bottle with a dropper cap, perfect for precise applications. Unleash your creativity and add a touch of magic to your writing with Twinkle Sprinkle.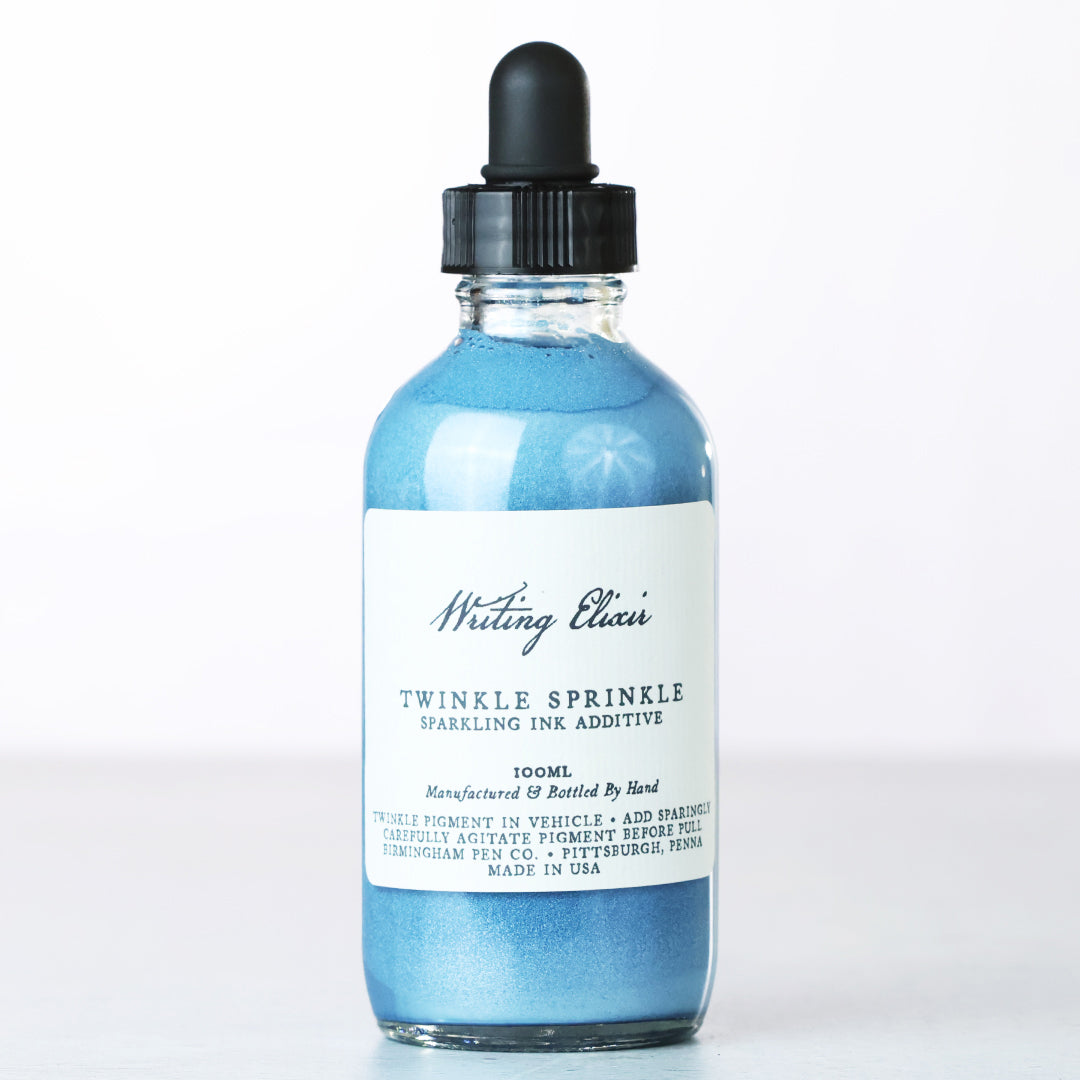 Product Details
Magic In A Bottle

Twinkle Sprinkle is built with a versatile, well-behaved twinkling pigment that, despite its initial bluish tint, metamorphoses into a neutral sparkle or subtly takes on the hue of the colorant medium upon integration, seamlessly enhancing your chosen ink.
Mix It Up

Before each dropper pull, gently agitate the bottle with the cap secured to disperse the Twinkle pigment throughout the bottle evenly. As a concentrated formula, a single pull is potent enough to transform approximately 10mL of ink, offering significant visual impact without altering the ink's underlying color properties.

Anticipate headspace in each bottle from pigment integration during preparation.
Pen Maintenance

To ensure optimal performance and longevity of your fountain pens, adhere to the same maintenance and cleaning protocols as you would for other shimmering inks when using Twinkle Sprinkle. For best results, we recommend using this additive in modern pens that allow complete disassembly for thorough cleaning.
Shipping

FREE SHIPPING on orders over $75.

Smaller orders ship for $9-12.

International shipping not available.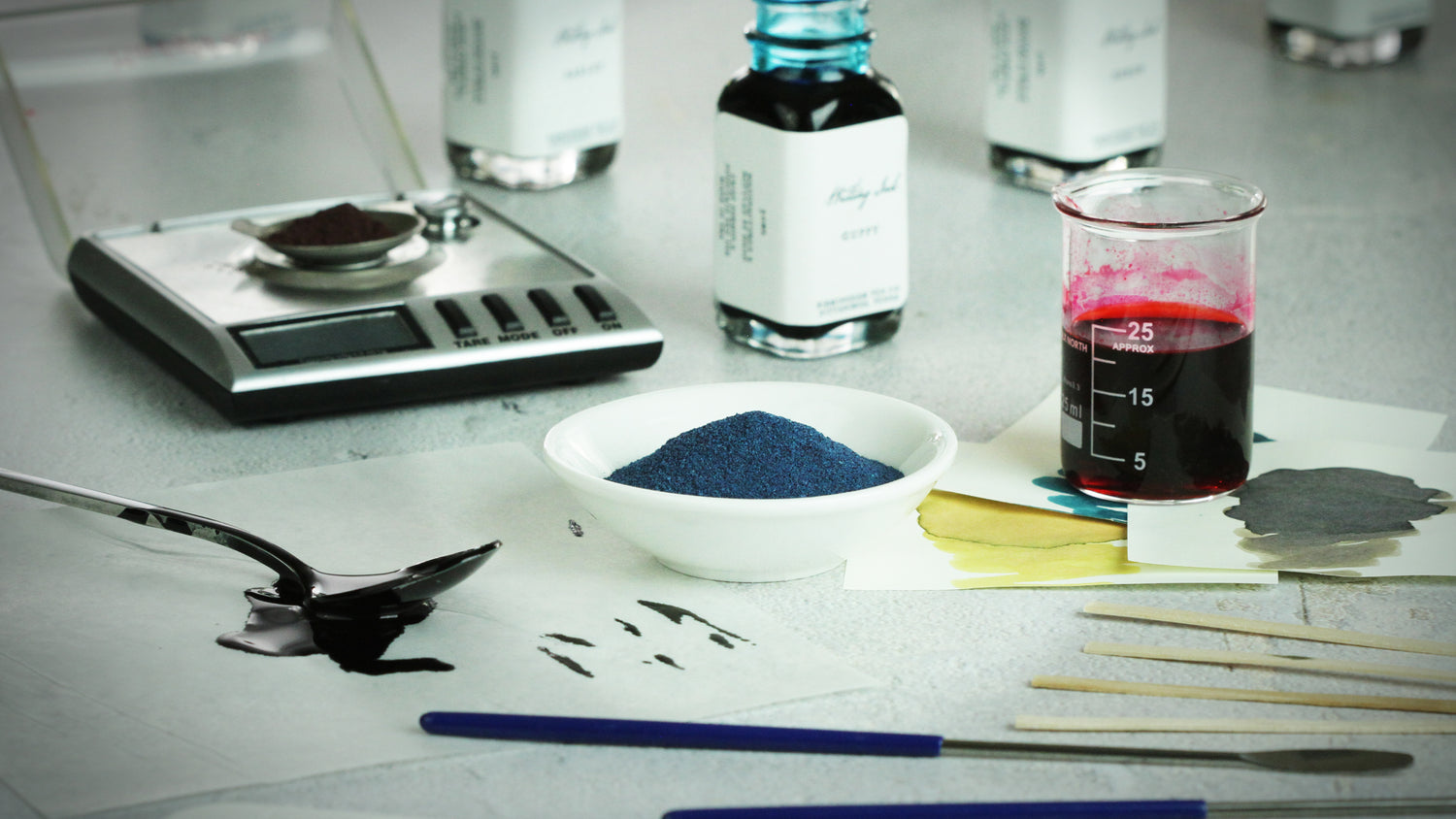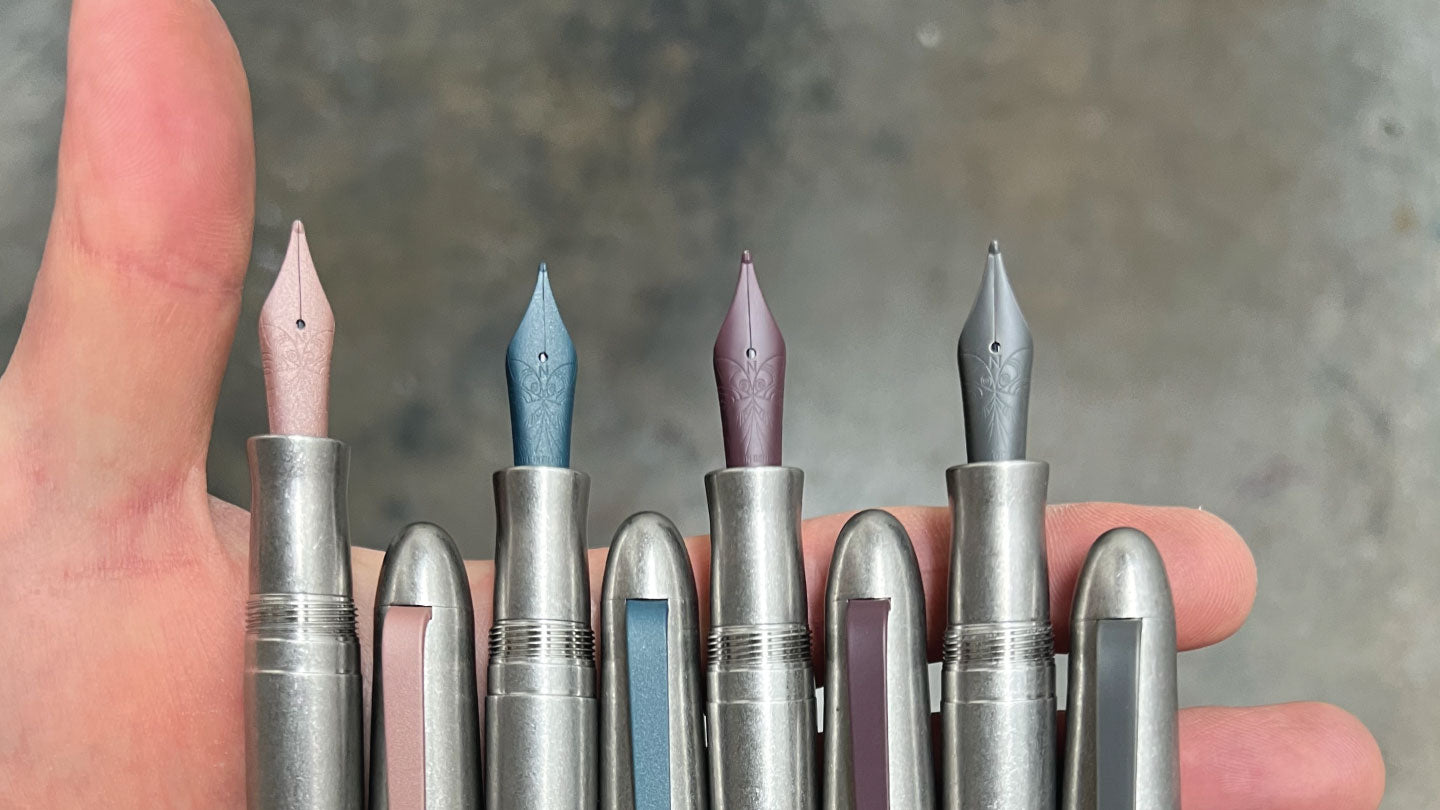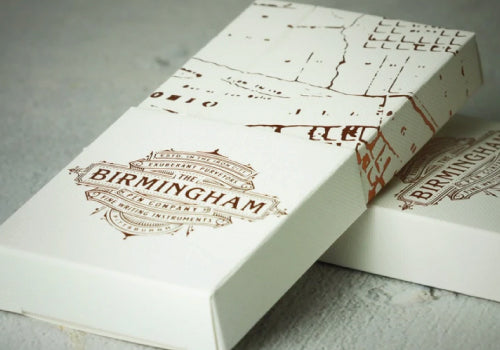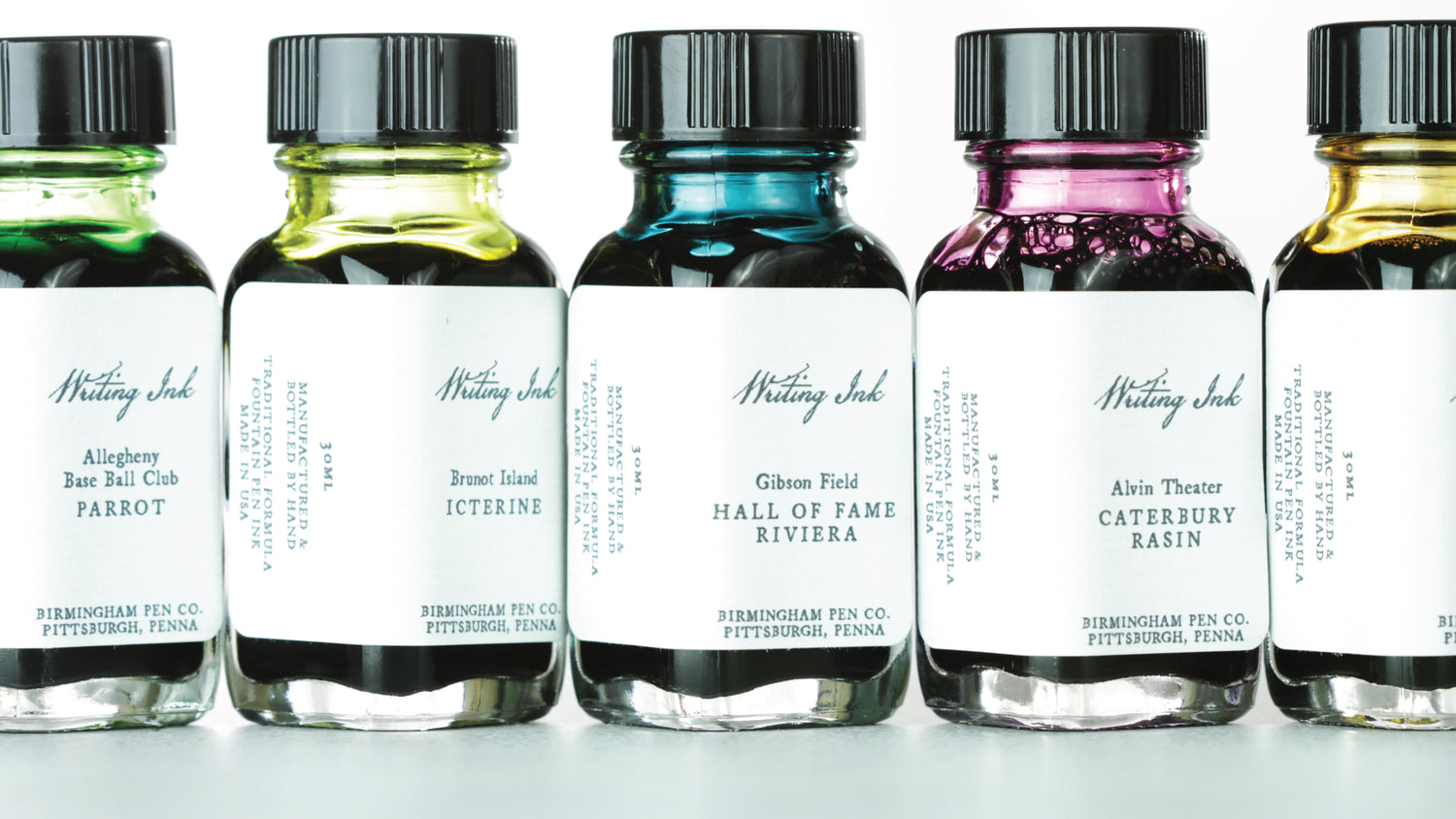 QUALITY IN THE DETAILS
Ink ingredients are meticulously combined and refined over roughly two dozen steps with a minimum of three thorough mixing steps per color to ensure quality & consistency within every batch.
SMALL, MIGHTY, & PROUD
With only two full-time employees, every product is thoughtfully prepared at our Pennsylvania workshop just north of Pittsburgh.