Aluminum Oxide
Regular price

$17

Sale price

$17
Unparalleled Versatility

Our fountain pen inks are crafted to blend seamlessly with the others, offering you the possibility of creating an essentially limitless array of custom hues. Enjoy this color in the original chroma glory, or split it up and easily mix your own custom colors for pennies on the dollar.

We deliver not just a phenomenal volume-to-price, but also unmatched color-versatility-to-price in every bottle.
Exceptional Value

Skip the middleman and get your best value by purchasing directly from a maker. Other fountain pen inks made in North America can retail for up to 600% more* per unit of volume.

*Data last verified June 2023.
Straight From The Maker

As a tiny Pennsylvania based manufacturer with only two full-time employees, we're here to stand behind your purchase with expert guidance and support, directly from the makers.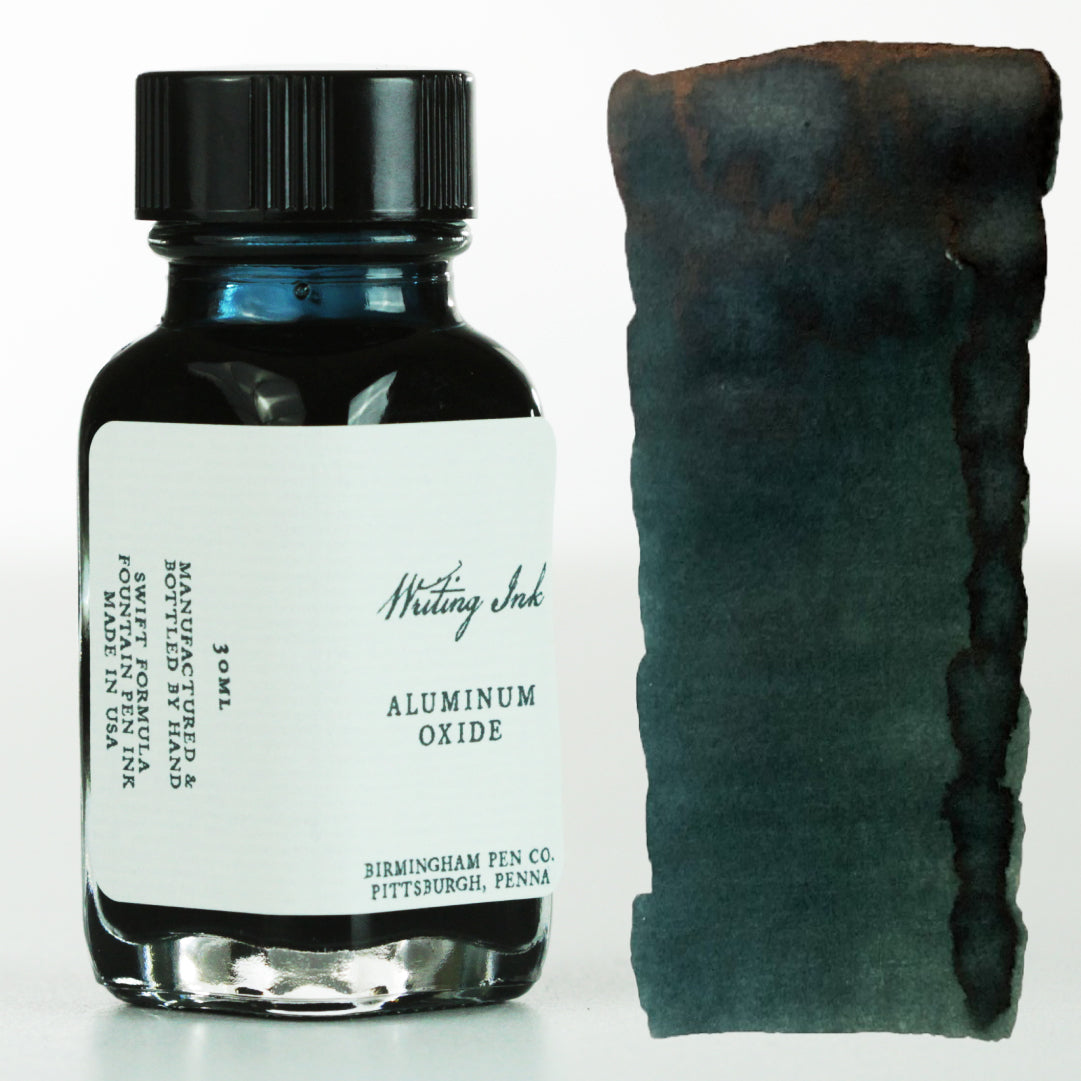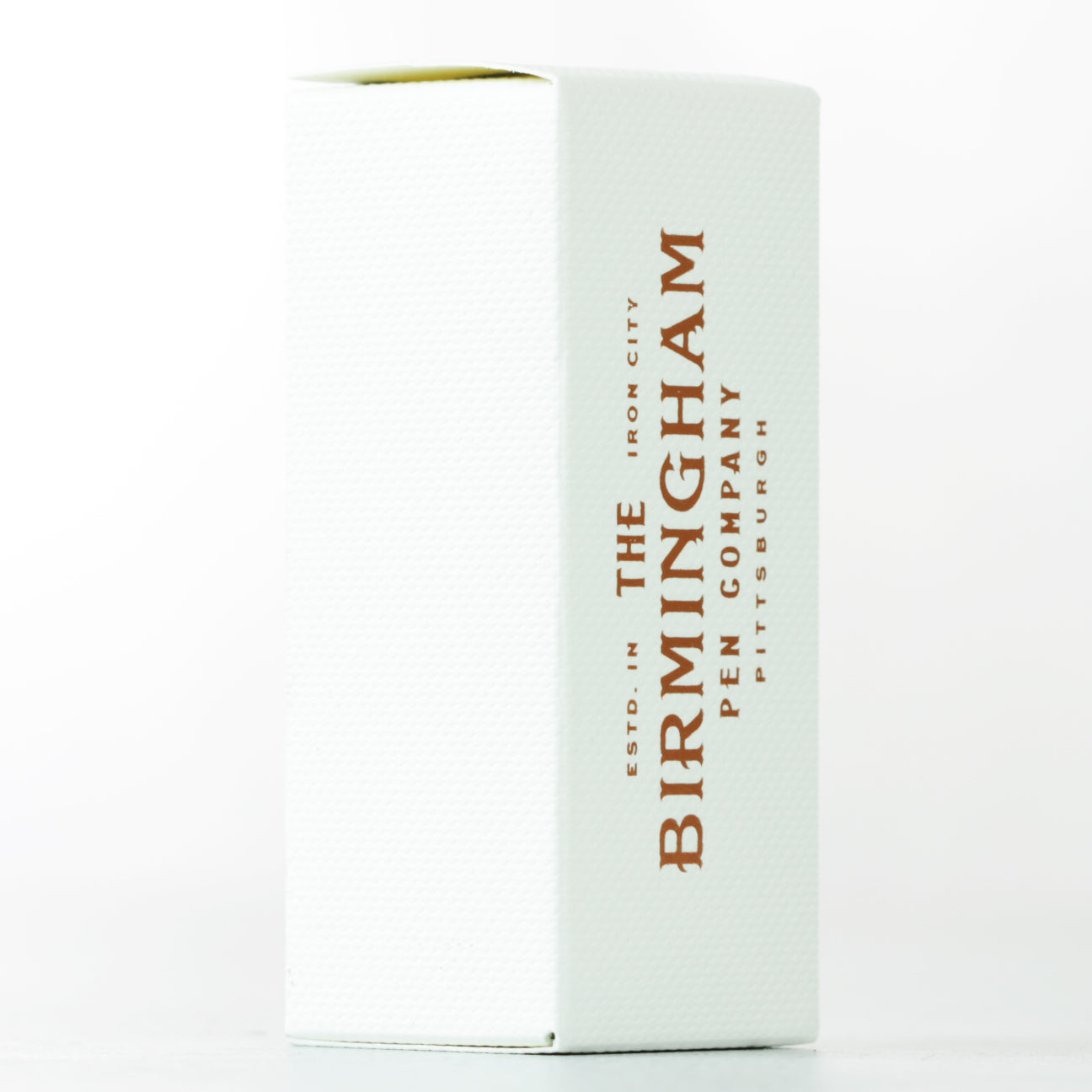 Shipping

FREE SHIPPING on orders over $75.

Smaller orders ship for $9-12.

International shipping not available.
Formula Guide

We've compartmentalized our fountain pen ink recipes into four principal categories characterized by differentiating elements of the colorant component in the formula. A colorant is a dye or pigment that exhibits color. An ink vehicle is a series of chemicals used to transport colorant from storage reservoir to substrate (paper in our case). 

Keystone Formula inks are engineered using water-soluble dyes to produce a broad spectrum of colors with a variety of unique and desirable writing properties. Fitting the bill for a traditional fountain pen ink, this series by far the most popular. 

Wishy-Washy Formula inks are constructed with dyes selected for both performance and washability. Colors in this series will clean easily from most fabrics and surfaces with soap and water.

Everlasting Formula inks are compounded with pigmented colorants to produce highly water resistant and archival properties on paper.

Twinkle Formula inks are formulated using hybrid dye and pigment combinations to create a unique twinkling luster. 
Sample Recipe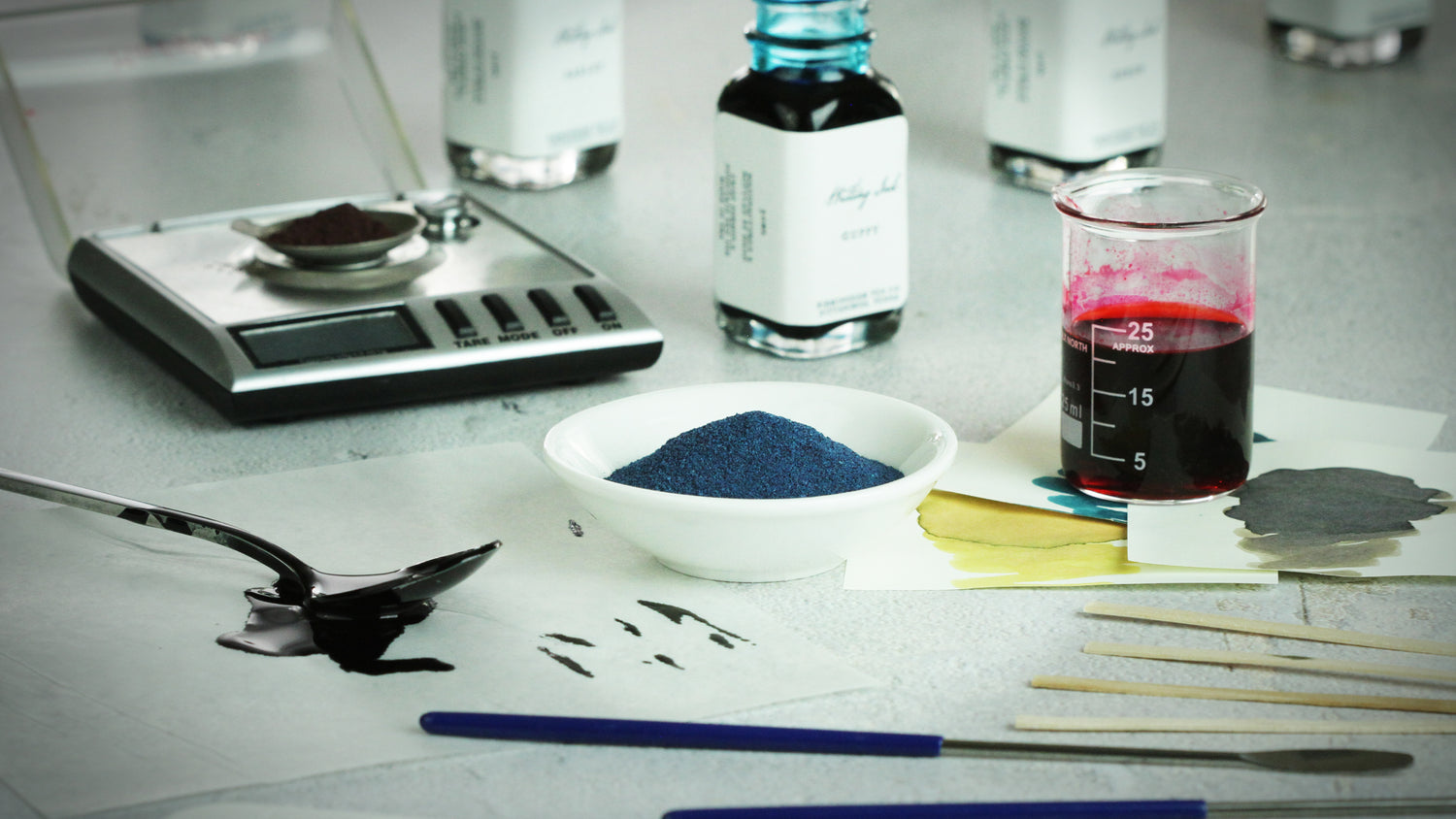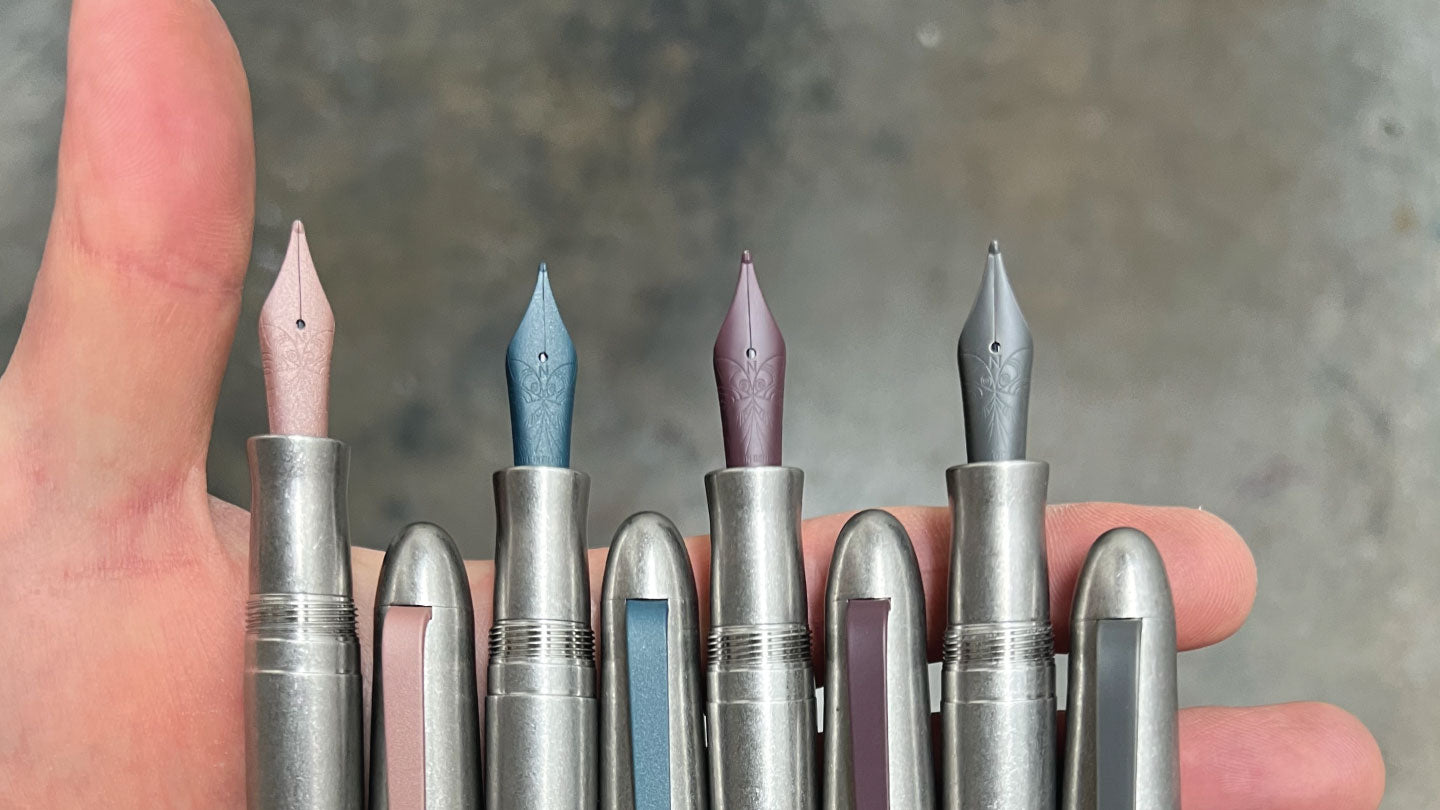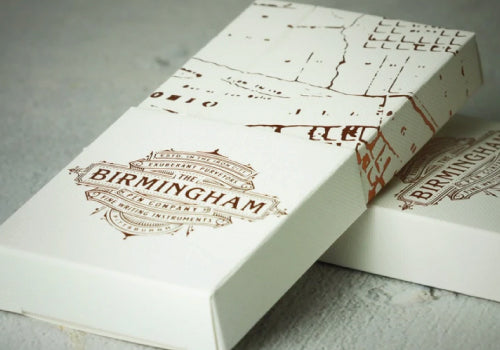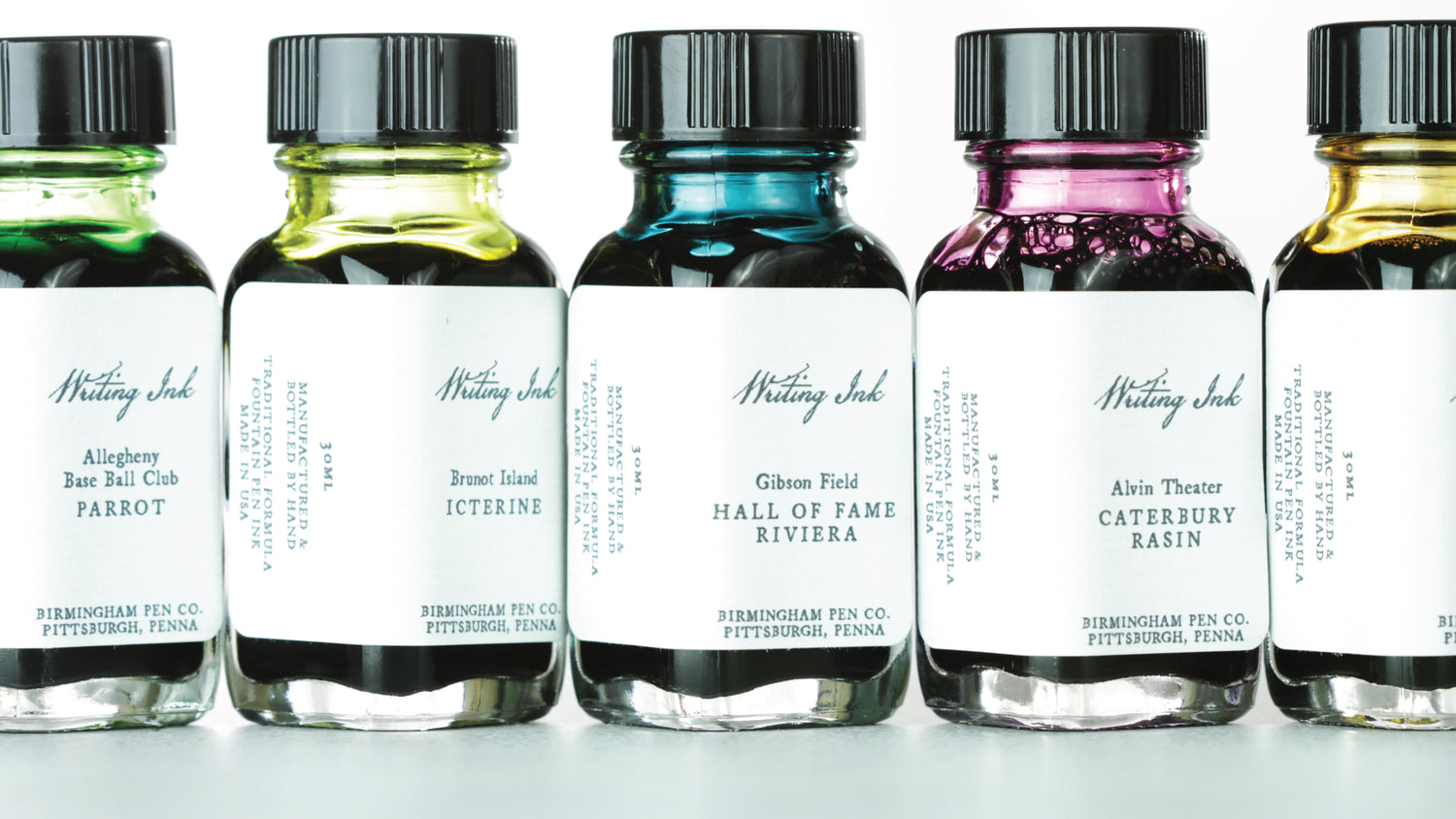 QUALITY IN THE DETAILS
Ink ingredients are meticulously combined and refined over roughly two dozen steps with a minimum of three thorough mixing steps per color to ensure quality & consistency within every batch.
SMALL, MIGHTY, & PROUD
With only two full-time employees, every product is thoughtfully prepared at our Pennsylvania workshop just north of Pittsburgh.