Monotonic
Regular price

$17

Sale price

$9
Monotonic is a versatile ink-channel solution that expedites fountain pen testing, tuning, maintenance, and cleaning. Our gentle, handmade formula streamlines similar operations at the workshop and is compatible with all fountain pens. Containing zero dyes or pigments, Monotonic is designed with components of a standard fountain pen ink vehicle to leverage the utility of a writing backbone without the extra attention required to work around colorant.

Monotonic is built with a highly purified water diluent and a delicate mixture of humectant, lubricant, and preservative. The solution will safely air-dry after use or operate as the segue to a new ink while still damp with a minimal impact on performance and hue. Each unit comes prepared in a 120mL amber glass dropper bottle.
DOES NOT contain ammonia or bleach.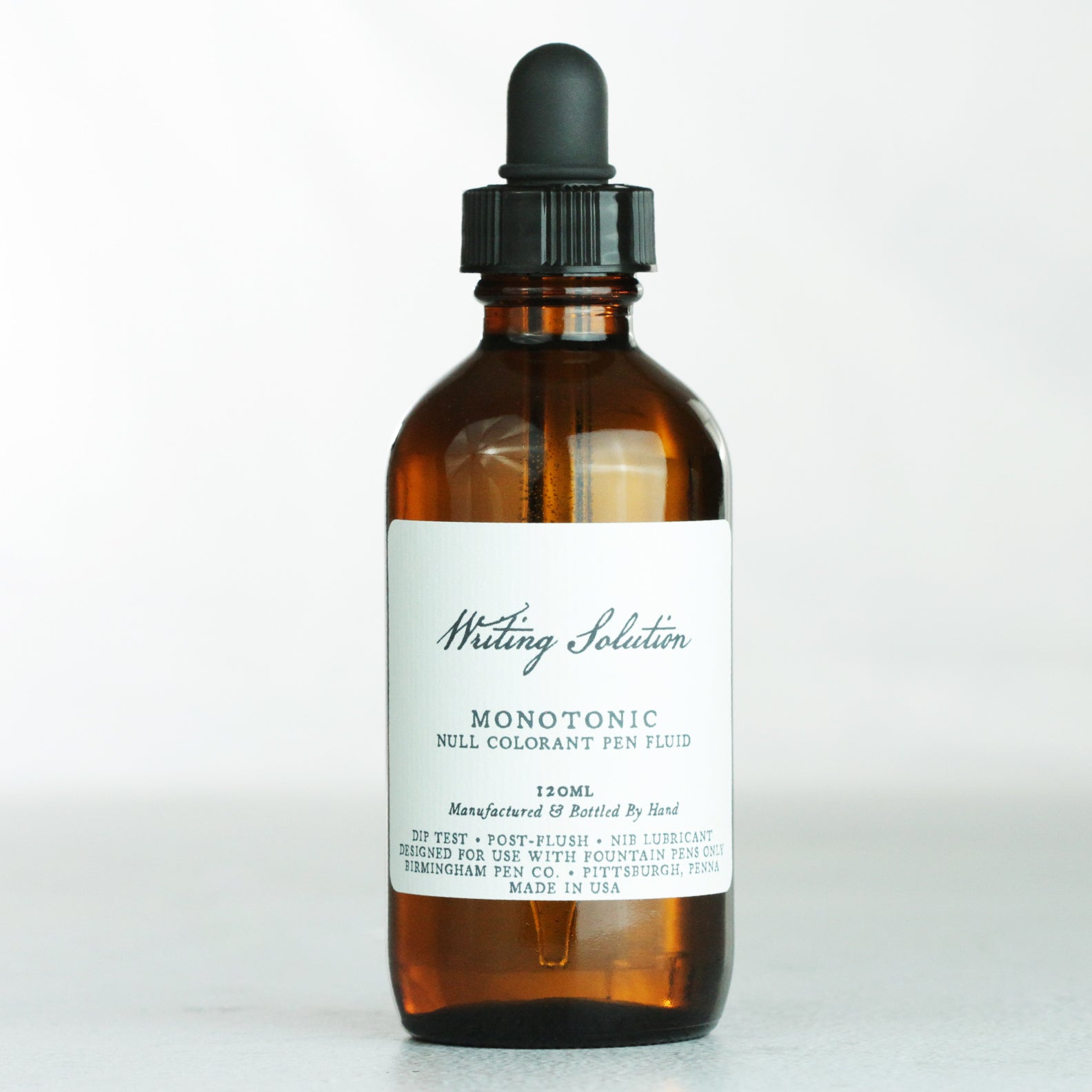 Monotonic Functions
Ink Transition

Don't wait for an air-dry after a thorough pen flush to fire up your pen. Instead, run a few milliliters of Monotonic through the complete ink channel and then fill up with your favorite ink right away with minimal operational impact. Without Monotonic, surface tension and viscosity disparity between water and ink create the potential for intermittent hard starts and dry writing until otherwise neutralized in the ink channel. 
Impurity Flush

Clear away tap water impurities introduced during a pen flush and keep the ink channel crystal clean with Monotonic.  Built with a highly purified water diluent and components otherwise used to manufacture fountain pen ink, our elixir won't leave a trace of harmful residue. 
Dip Test

Gauge the smoothness of a new nib using a quick dip-test without the time-consuming flush and clean-up. A brief immersion into Monotonic will saturate a nib and feeder, providing the lubrication required to test point properties on paper.
Particulate Carrier

Use Monotonic to fill the ink reservoir and lubricate a nib while maintaining a crystal clear line of sight on the point while tuning or polishing, cleanly testing between frictional interludes. 
Safety In Mind

Monotonic DOES NOT contain ammonia or bleach. Since our gentle formula is built with fountain pen ink components, the elixer should be safe to contact any pen component that is otherwise designed to be in contact with ink.
Particulars
Shipping

Enjoy free shipping on U.S. orders $75 or greater. Smaller orders ship for $9-12 by USPS, FedEx, or UPS.

We are not shipping internationally at this time.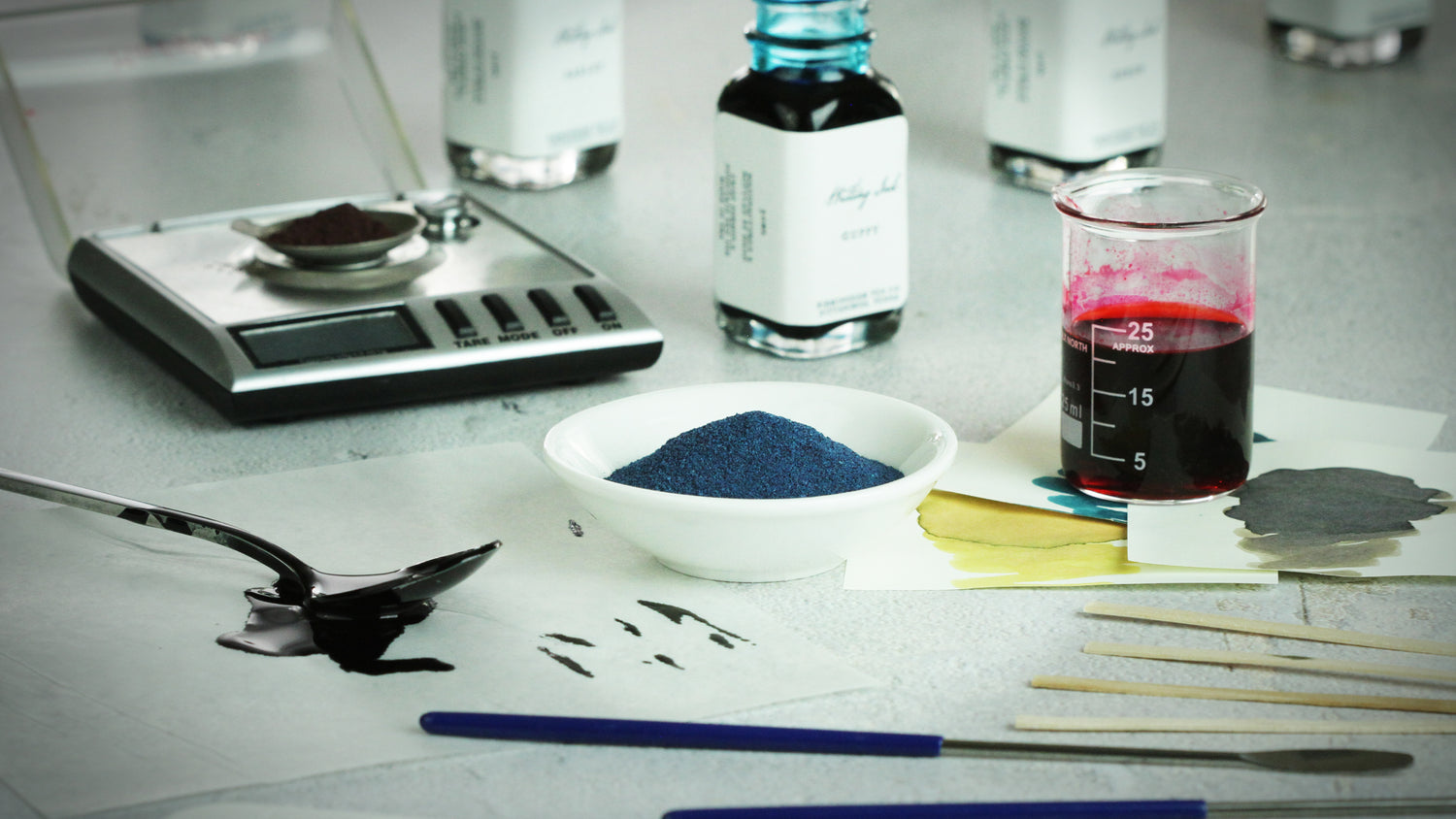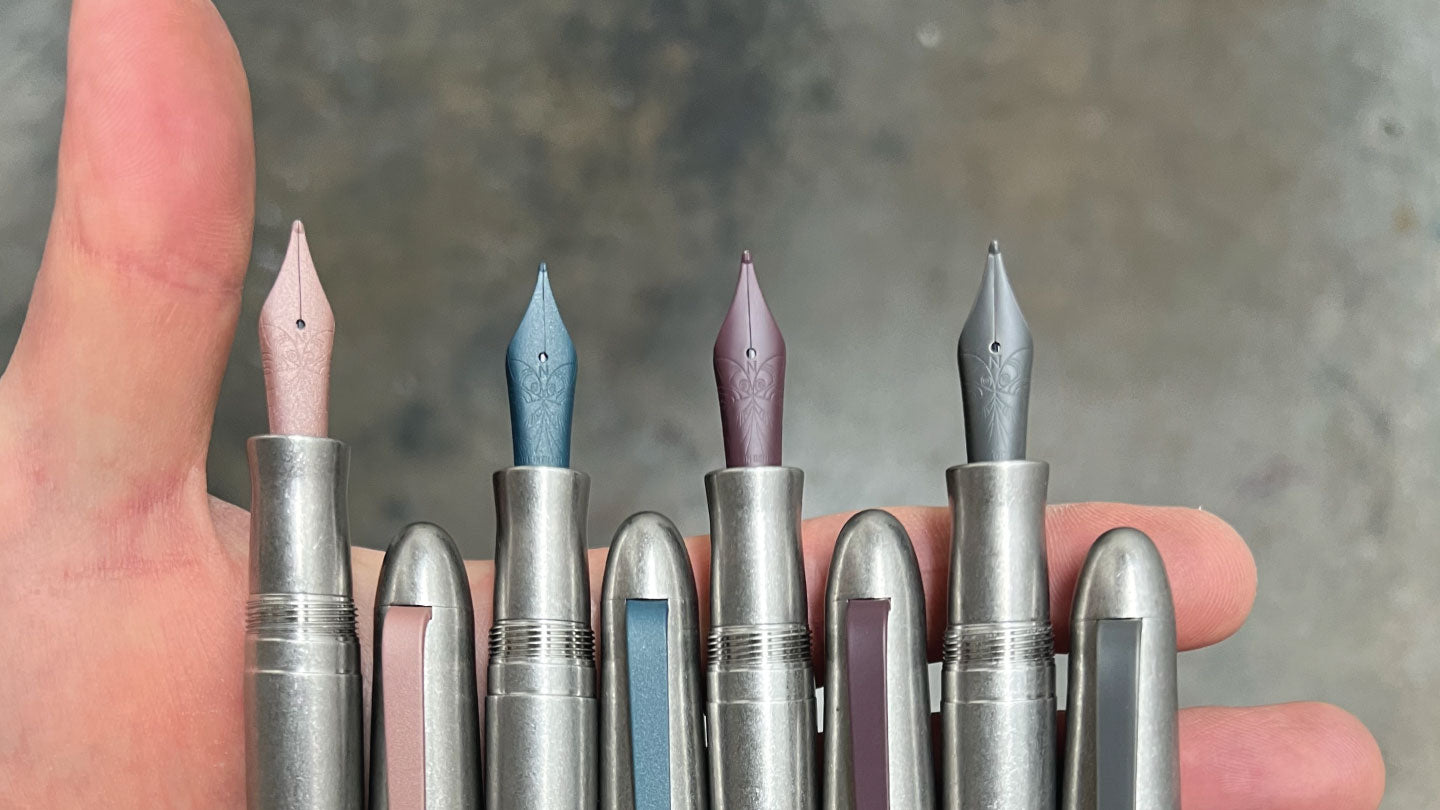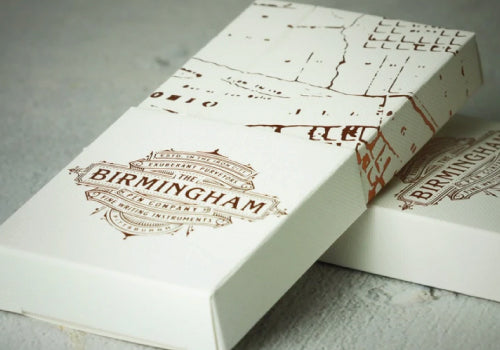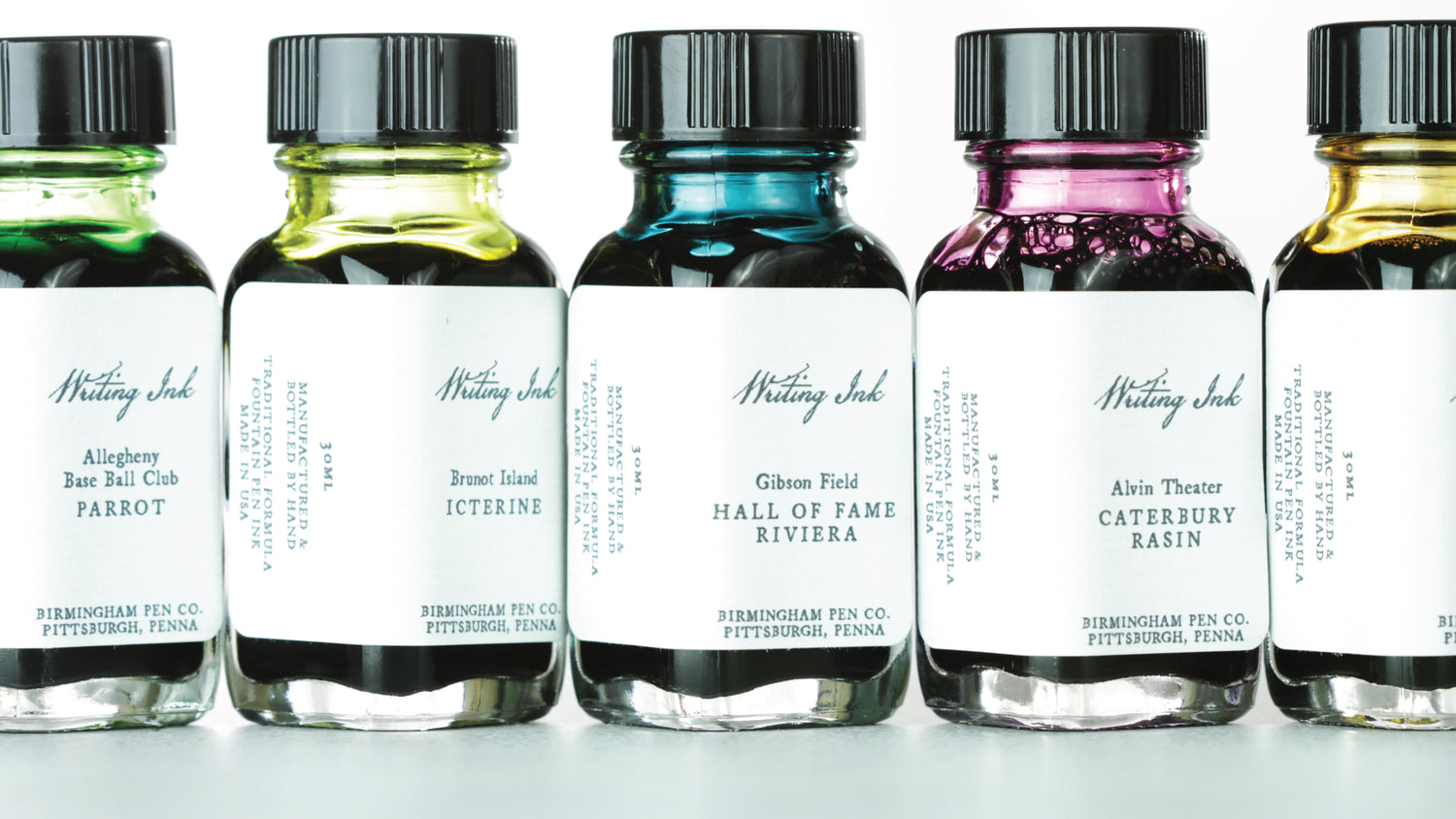 QUALITY IN THE DETAILS
We take our craft seriously, carefully inspecting every piece before it leaves our workshop for your doorstep. 
SMALL, MIGHTY, & PROUD
With only two full-time employees, every product is thoughtfully prepared at our Pennsylvania workshop just north of Pittsburgh.